Many B2B and B2C businesses rely on eCommerce websites, making eCommerce website development a popular field.
Just like in every other industry, AI is stepping into eCommerce website development as well. No surprise at all, it's making a big positive impact. Artificial Intelligence in eCommerce website development comprises a range of technologies that improve the user experience, resulting in benefiting the business owner.
With further ado, let's find out how it's happening and why it matters.
Different Forms of AI in Ecommerce Website Development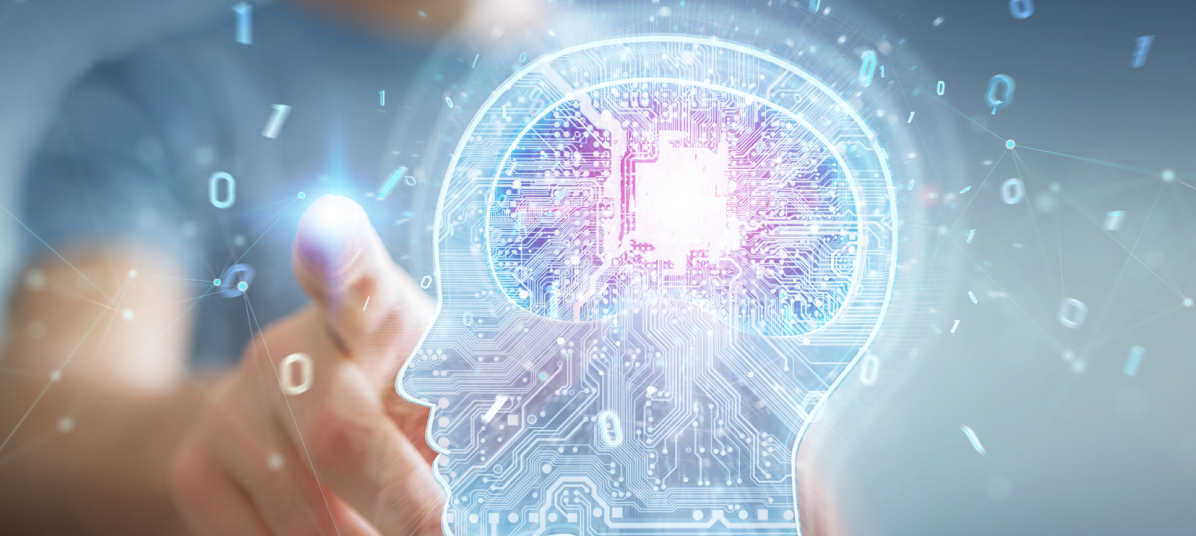 As said, AI is implemented in websites in different forms. Successful eCommerce businesses actively implement different technologies such as chatbots, voice search, and other Artificial Intelligence solutions to improve their site and user experience.
As per Gartner, by the end of 2021, all major eCommerce companies will start using AI solutions like voice search and visual product search. Besides, the use of AI in eCommerce websites allows businesses to understand their customer's needs and desires better, eventually helping companies offer better goods.
Proper implementation of AI solutions to eCommerce websites is already proving beneficial for the industry as it's increasing the revenue by a huge margin.
1. Voice Search — Faster search
One of the major AI technologies is voice search. Today, there are over 4 billion digital voice assistants in the world. From being used for searching nearby restaurants to booking flights and hotels in a foreign country, consumers use their digital voice assistant for an assortment of purposes.
Using them for buying products is also a major application of digital voice assistants. This growing trend has forced eCommerce website development companies to incorporate voice search options into websites.
This all-important AI solution searches even faster and provides an excellent user experience. Both benefits are critical to the success of an eCommerce company in the longer run.
2. Chatbots — Make interaction even better
AI-powered chatbots are one of the most crucial integrations you can make to your eCommerce websites. Chatbots are becoming more sophisticated than ever, and soon, they'll be able to recognize human emotions.
eCommerce website development companies and eCommerce businesses have realized the importance of chatbots. That's because chatbots serve faster and highly personalized responses. It removes communication barriers and makes the shopping process easier.
Interacting with AI-powered chatbots is similar to interacting with a human consultant. If you want to keep up with the trend and become a competitive eCommerce company, then implement AI-powered chatbots to your eCommerce websites.
3. Real-time learning technology — Relevant customer experience
Using Artificial Intelligence, real-time learning technology is implemented to eCommerce websites. It lets your website adapt itself better to the consumer's needs. Learning technology evaluates user's behavior and mood and understands his/her preferences.
Using the information learned through user evaluation, websites dynamically adapt to the user's needs. It enables the website to deliver a relevant customer experience. Different possibilities that can be arranged with this technology include:
Modifying product prices at optimal times
Showing tailored video content
Displaying ideal ads
Personalized product recommendations
4. eCommerce Personalization — Personalized experience based on demographics
Using AI solutions, eCommerce personalization is being taken to a whole new level. By determining the consumer's location and other demographic information gleaned from login through a social site, dedicated product pages or landing pages are served to the client.
If the customer already has an account on the website, AI can evaluate its past behavior and recommend products most pertinent to them.
With AI's implementation to eCommerce websites, the online store experience is becoming more personalized than ever. It doesn't only make navigation through the website more intuitive but also creates a perfect shopping environment — providing the right product to the right prospect at the right time.
5. Visual Product Search — A unique experience for a competitive edge
In the eCommerce space, there's nothing more exceptional than providing a better customer experience. AI-powered visual product search solution is being implemented to eCommerce websites, allowing consumers to upload a product image and find the most corresponding products.
With the accumulation of data from visual searches, eCommerce websites will improve their capability to suggest the right products against their visual searches.
6. Machine Learning — More effective marketing
Machine learning is a major part of AI and Big Data Analysis. When it's implemented on eCommerce websites, it opens up new opportunities. It performs marketing predictions based on consumer behavior and the overall performance of the products. Some of the great opportunities that it offers include:
Products customer is more likely to buy next after buying a certain item;
Products that customers find annoying;
Devices customers prefer to use your website;
Price range suitable for a particular consumer;
When the consumer is more likely to buy certain items.
That's just the tip of the iceberg!
7. Natural Language Processing — Identifying false reviews
Online reputation is critical to eCommerce businesses' success, and reviews play a significant role in building a reputation. However, eCommerce businesses face a major problem of fake reviews planted by their competitors.
Natural Language Processing (NLP) is implemented on eCommerce websites during their development to identify potentially false reviews and alert them to the webmaster. It's important to get them removed from your website.
AI eCommerce websites can automatically delete the false reviews, so they aren't brought to your visitors' notice. Otherwise, it can unfairly influence a customer's purchase decision.
Final Thoughts
The use of AI in eCommerce website development is a growing practice. By implementing voice search, visual search, chatbots, and NLP, AI takes over the eCommerce website development.
AI is improving the way eCommerce companies do business and also positively impacting the user experience. With virtual bots handling the sales process, chatbots handling the communication, and product recommendation engines recommending just the right kind of products to customers, AI is making its way into eCommerce website development.